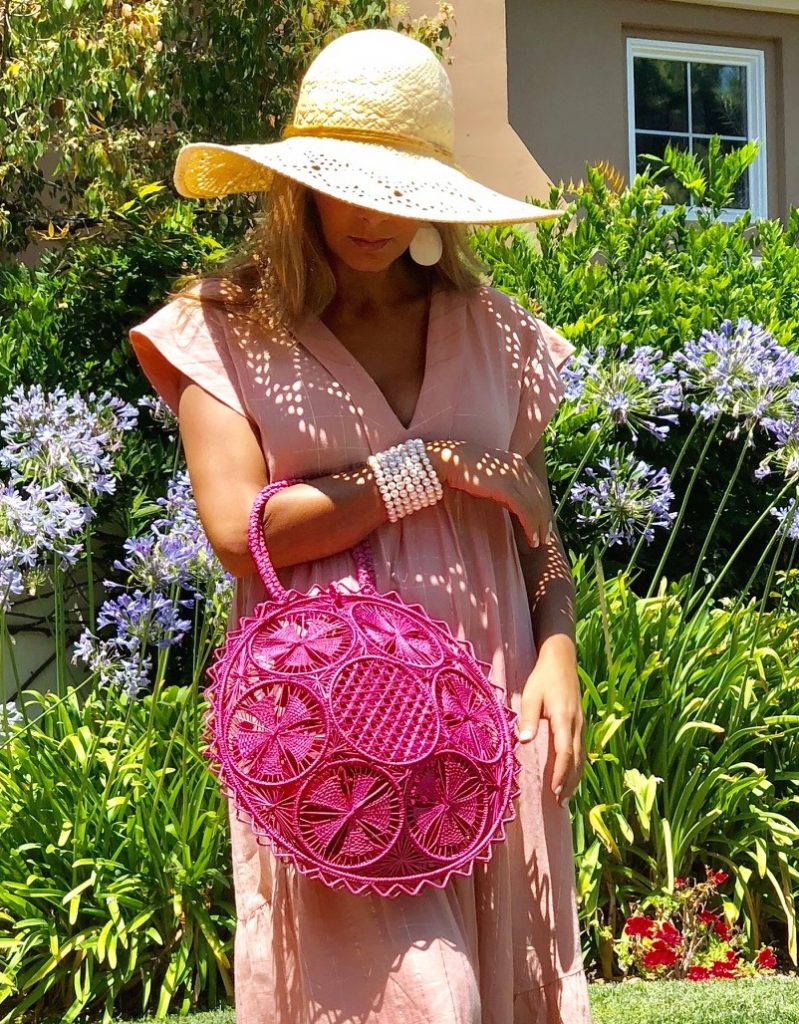 A Straw Bag to Take to the Beach, Bar and Beyond
Nothing says summer like a straw bag. In fact, I'm a little obsessed with them, and always have been— even beyond the desired season to carry them. So, when I first laid my eyes on this round Galapagos bag by Guadalupe Design, I was a total basket case.
I wasn't surprised that this unique brand hails from the magical city of Miami, my former home.  And I was thrilled when I got a chance to chat with Guadalupe Design's founder and owner Daniela Garces.
Not only did we chat about this artisanal brand (named after The Virgin of Guadalupe) but I got an updated insider's guide to Miami. So, take notes if you're planning to visit—and don't forget your straw bag.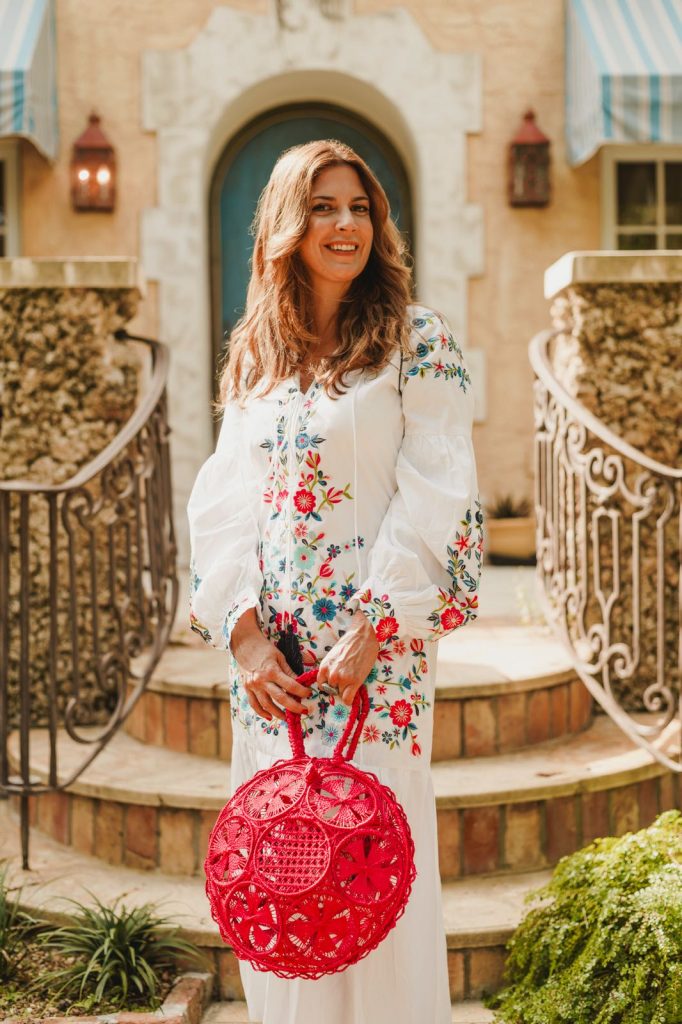 How would you describe your collection of handbags? Our handbags are artisanal yet functional and trendy. They're light-weight, very easy to wear and you can carry them from the beach to the city. They're hand-made by the local artisans of the Caribbean region of Colombia close to Cartagena. We love to support these women and we respect their culture and their traditions.
Where did you go to school? I grew up in Cali, Colombia and I graduated from Florida International University and I did my MBA at the University of Miami.
How has your native Colombia influenced your sense of style? In Colombia people are creative, they live colorfully. We are surrounded by the exuberant vegetation and nature. We love music, dancing and the arts. I try to bring that same joy into my designs.
Who has had the biggest influence on your sense of style? My mother-in-law Maria Ines Escobar and my sister Moira Garces. They're elegant and as well as being great artists and designers.
Who is the woman that likes to carry your handbags? I'd say women with an eco-conscious mindset and an interest in cultural backgrounds. Women that appreciate artisanal work, embrace diversity and value traditions.
What's your first handbag memory? Since I was a child I remember wearing Wayuu mochila bags. They're handmade mochilas from the Wayuu Indians in la Guajira in Colombia.
What's the best boutique in Miami? Capretto, Nouba Boutique, Frankie Miami and Boho Hunter.
Where is the best place to be seen in Miami? Sugar on Brickell, 900 Key Biscayne and Segafredo on Lincoln road.
Where's the best place to grab a cortado? Calle Ocho in Little Havana (8th Street).
Where's your favorite place to eat in Miami? I love Joe's Stone Crab in Miami Beach.
What's the one place you'd love to visit and haven't yet? I would love to go to the Fiji Islands.
What are you reading right now? "Mi Pecado" (My Sin) by Javier Moro.
What's the biggest challenge of running your business? Managing people and improving communication.
 Why did you want to create a line of handbags? We love to support artisans from different regions of the world. We want our clients to get to know the magnificent works of art that these hard working women produce. We want to celebrate their talent.
What do you like to do for fun? I love to play tennis and to spend time with my husband and my two boys; Matías (7) and Luca (17). On weekends we have barbecues on the beach. I also enjoy reading novels.
Tell me about where you live in Miami: I live in Coconut Grove, on a small island called Grove Isle where I enjoy looking at the ocean and the beautiful palm trees every day.
What do you wish you'd known 10 years ago? I wish I had known more about preserving the culture and traditions of artisans around the world.
Thank you Daniela!