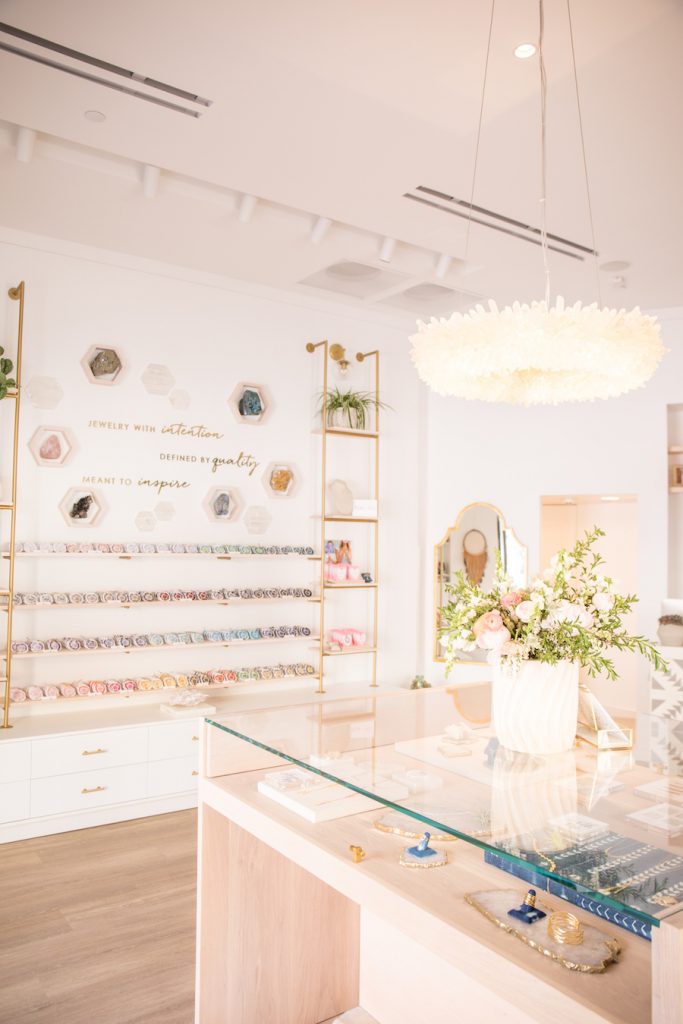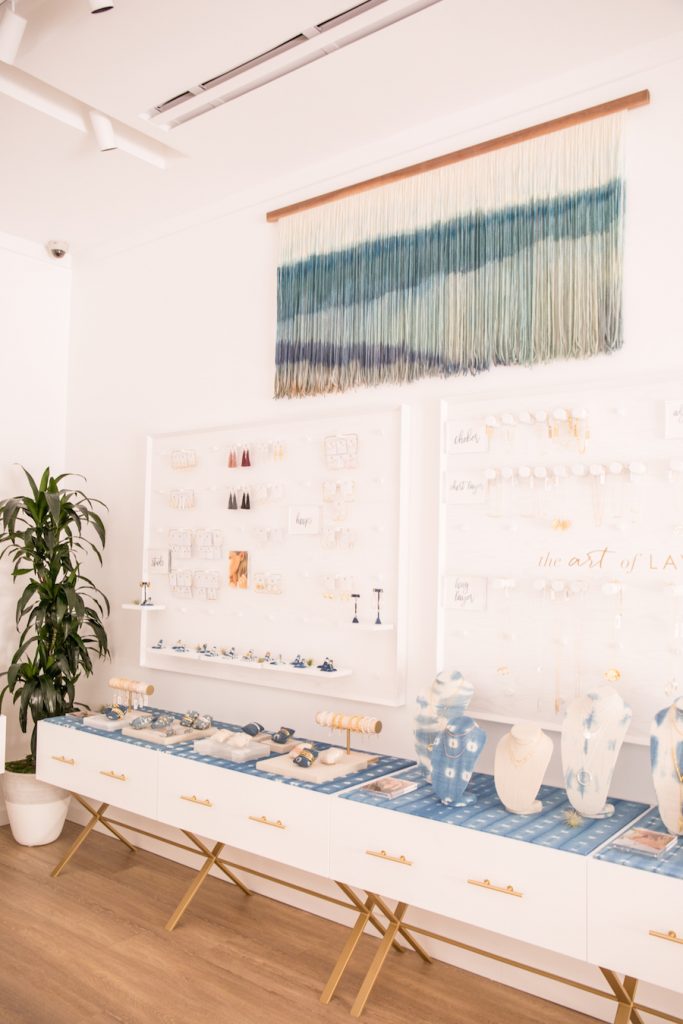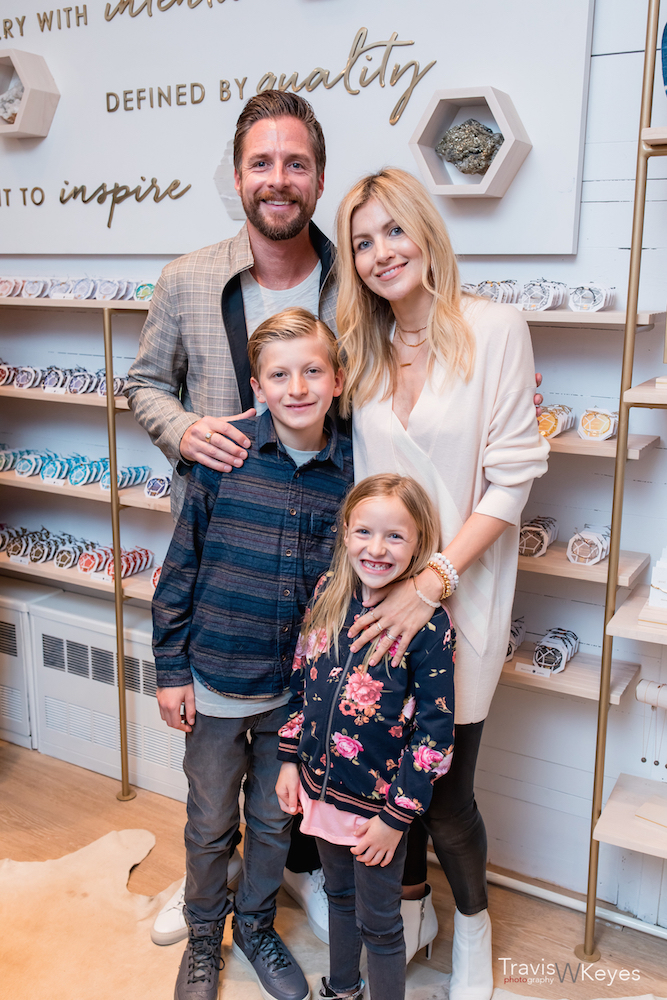 Layer It On 
On her namesake storefront you'll see Gorjana's name in shiny gold font with a lower case "g".  There's something approachable about the lower case, much like her jewelry which is wearable, approachable and flattering. It's not about look at my bling— this simple concept is the key to her aesthetic. Laguna Beach residents Gorjana (Serbian born) and her husband Jason Griffin Reidel have built their business from the ground up, one step at a time and they're expanding.
Her is jewelry is meant to be admired up close, it requires one on one attention. It's the kind of jewelry you don't have to change with each outfit, as they really 'go" with anything, which is how tried and tested signature pieces are born. And they're meant to be layered. If you're like me and you have a hard time with this (and feel like Mr. T when you layer) read on, I asked her for her tips.
With a total of 7 stores (two in NY, Village and Nolita) and the rest in California, (La Jolla, Laguna Beach, Irvine Spectrum, and now Fashion Island) they're on their way to creating a jewelry empire, one layer at a time. I recently had a chance to ask her some questions:
Sabrina: Did you ever envision having your name on a store and now that have several stores how does it feel?
Gorjana: I didn't really think about having our own stores in the beginning, I really focused on the product and was so happy to have people wear it.  Seeing the stores now is pretty amazing.  It really allows our customers to get a better understanding and feel for our brand and what we are all about.
S:  Your tag line is "live, love and layer" what are your dos and don'ts (if any) in the art of layering?
G: Layering should be fun and really be a way to express your personal style.  As long as you feel great about what you are wearing you can't go wrong.
S:  Why do you think your jewelry has struck a chord with the people that wear it?
G: I think the timeless and effortless aspect of the jewelry is what people love.  It's pieces that become staples and the price point is so approachable that it's great to keep adding to your collection.
S:  What's your favorite hang-out spot in Laguna Beach?
G: My favorite place to spend time is at our gorjana sponsored Bungalow at Pacific Edge Hotel.  It's right on the water and its such great way to unwind.
S: Why do you think it's important to have a store in Fashion Island?
G: Fashion Island is the place to shop in Newport Beach.  It has everything you need and is a beautiful center with great shopping, great food and soul cycle:) Being a part of that is a great opportunity.
S: What's your favorite piece of clothing?
G: My Ulla Johnson dresses, they are so beautiful and comfortable at the same time.  I can dress them up or down and I always feel great when I wear them.
S: What's your first jewelry memory?
G: I was obsessed with dolphins growing up. My first piece of jewelry I bought when I was 11 was a silver dolphin ring
S: What's the best and worst thing about running a business with your husband?
G: The best thing is to get to do this with my best friend and have fun.  The hardest thing is knowing when to stop talking about work and just be husband and wife.
S: Do you always keep to your artistic vision or does it change along the way? 
G: My creativity flows in and out and is always evolving.  I think that is reflective in the evolution of the collection.
S:  What advice do you have for other jewelry designers?
G: It's a long journey and don't look for the home runs.  Stick to your vision and stay true to yourself don't let others get in the way.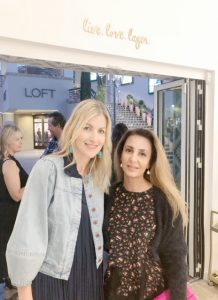 Thank you Gorjana!