If you've ever seen one of Lucio Fontana's white slash canvases up close, you'll know that it has this ability to draw you in. With clinical like precision the delicate incisions are simple yet complete. Luxury handbag designer, Nancy Gonzalez has something in common with her favorite artist. Her medium however, is exotic leather, dyed in an array of vibrant hues and like Fontana's Tagli, her leather is cut perfectly to a create handbags that women love to carry and collect. I recently had a chance to ask her some questions: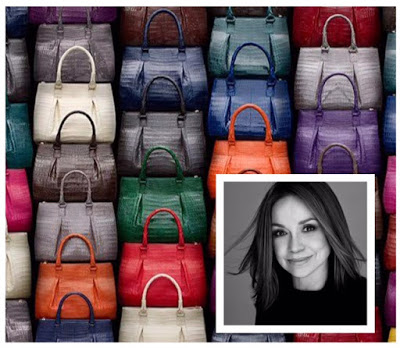 Handbag designer Nancy Gonzalez and her collection of fine leather handbags. (Photo: www.nancygonzalez.com)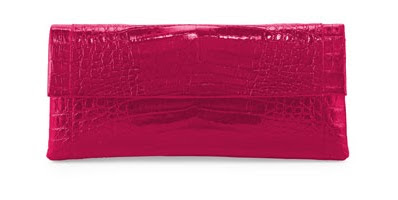 Crocodile skin Gotham Clutch in fuchsia by Nancy Gonzalez, $1750 (available at Neiman Marcus)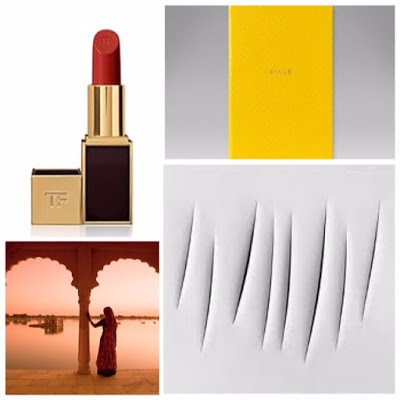 Tom Ford Lipstick in Scarlet Rouge $52 (www.neimanarcus.com), Smythson notebook $60 (www.symthson.com) scenic view of Rajasthan (www.rajasthantourism.gov.in), Lucio Fontana's white slashes (www.sothebys.com).


What are some of the items I would find inside your handbag? 
Three different currencies in cash since I am always traveling, my Tom Ford sunglasses, two iPhones (one for Colombia and one for the U.S.), a Smythson notebook that says "Smile" on the outside for sketches and notes and a Tom Ford lipstick in Scarlet Rouge.
What handbag do you like to carry on a daily basis? 
For everyday I love wearing my convertible tote in Kelly green as it fits my entire life. I always keep a Gotham clutch in a surprising neutral such as electric blue or fuchsia packed (I use it as a wallet), in case I need to go out. That way I am ready for any kind of event.
You're known for your use of exotic skins and bright colors, what's your favorite exotic skin and color combination right now? 
My favorite precious skin is crocodile, and my favorite bag from this season is the double chain shoulder in black crocodile, with white crocodile poppy flowers on the flap with a hint of bordeaux in the bud of the flower. 
Since fashion is inspired so much from artists can you tell me about your favorite artist? 
Lucio Fontana's, white slash paintings. I need visual silence in the art I collect.
What are we going to see next season from you? 
For Resort 2016 you will see the story of Rajasthan. This is by far the most exuberant collection I have ever created. From jewelry adornment made entirely out of crocodile, to horse hair woven with real silver, to crocodile flowers, this collection is truly a feast for the eyes.
Where do you get your inspirations from and do you feel something specific inspires you each season? 
In Colombia, we have blue skies, three hundred and sixty-five days a year, the largest number of bird species in the world, and an array of greens that is incredible. Even after all these years, nature is still my best collaborator and life is my source of inspiration.
Thank you!
Nancy Gonzalez handbags are available at Neiman Marcus, Fashion Island.