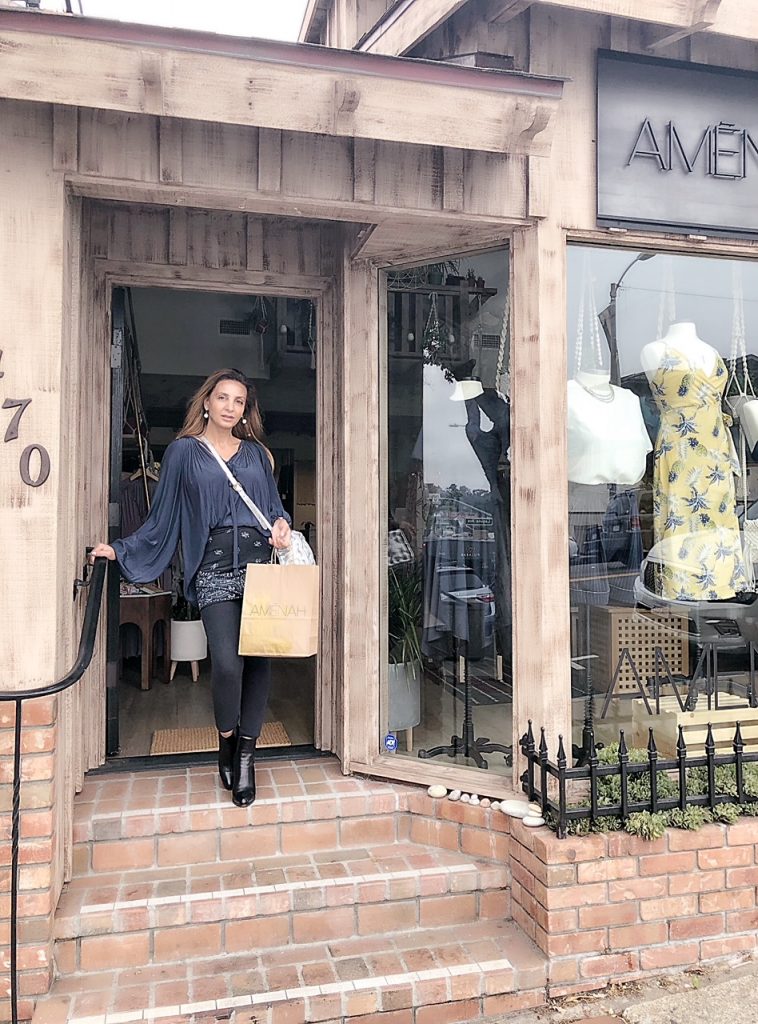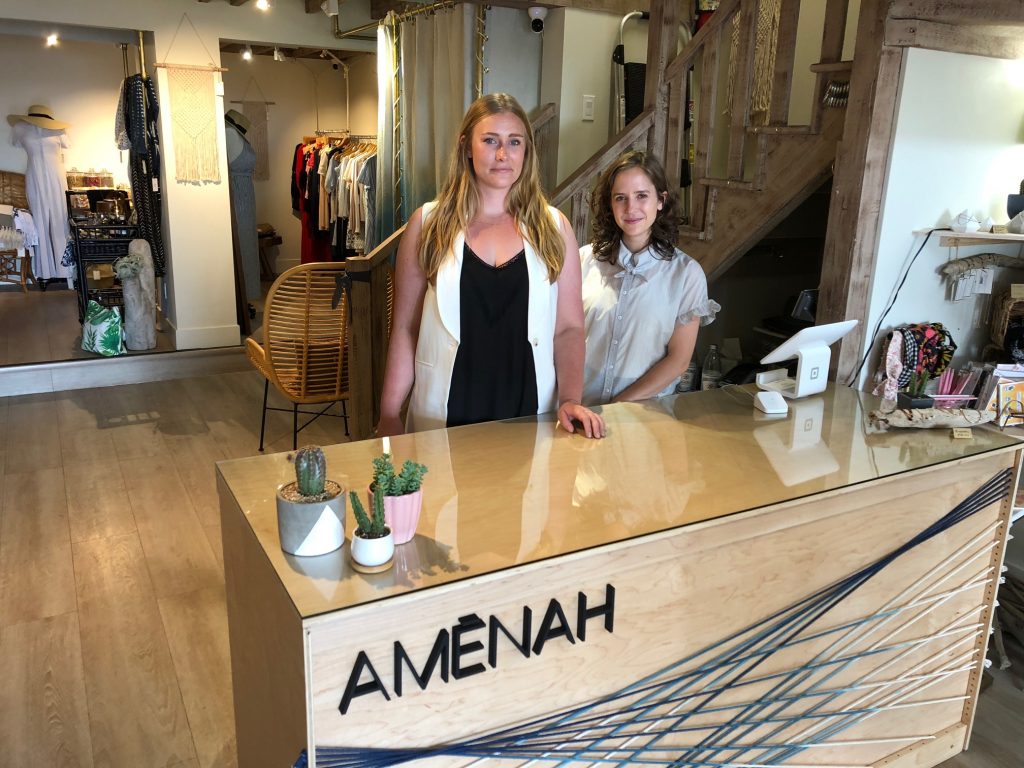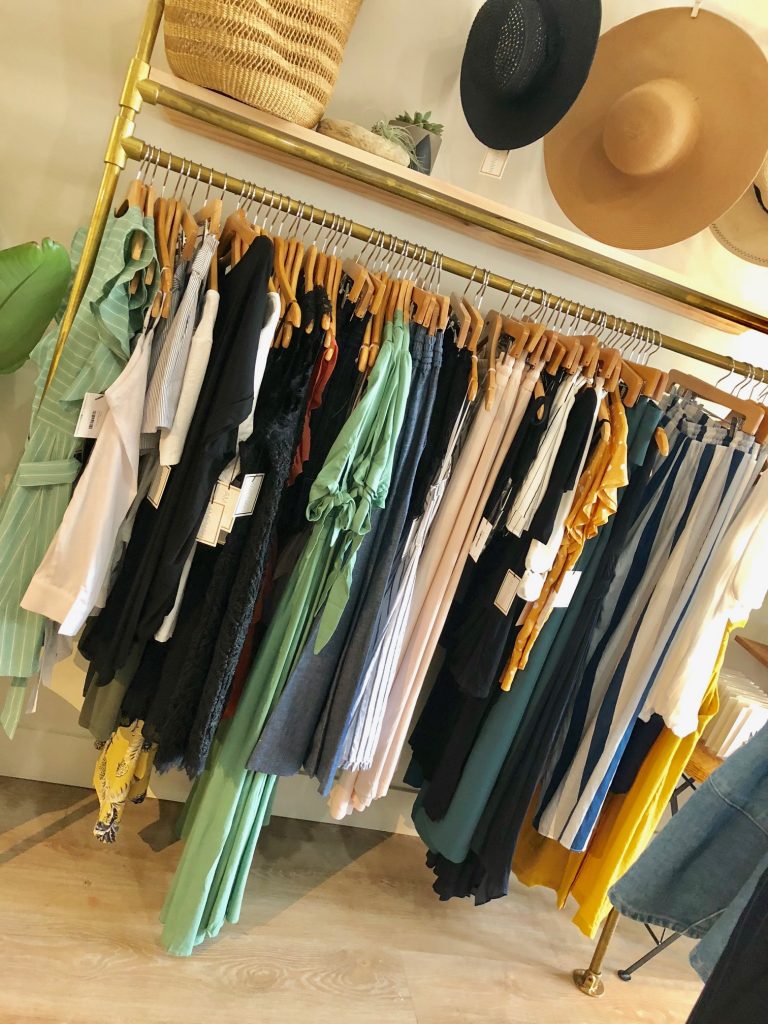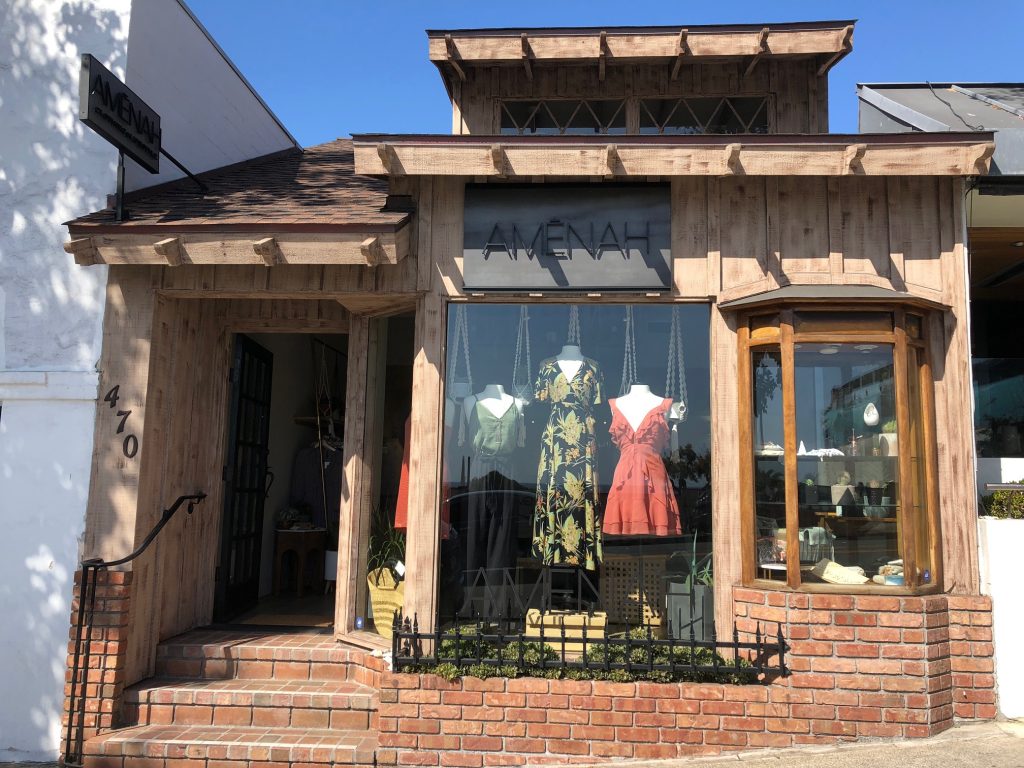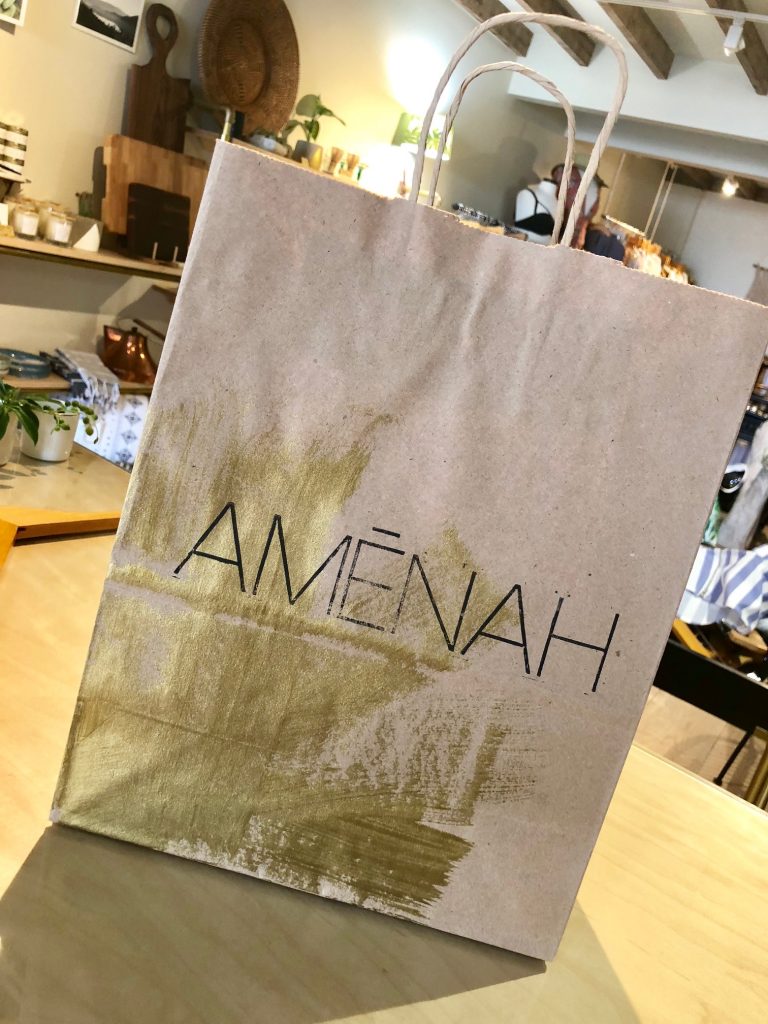 The combination of beach and shopping is intoxicating to this "mermaidista" (I love making words up). So when the owners of Amēnah reached out to me about their new store in Laguna Beach, right on Pacific Coast Highway, I couldn't wait to see it for myself.
Not only is it situated across from the beach, but you can see the ocean from inside the store. But the Asian influenced architecture is what made me obsessed with this storefront (when it was Fong Imports) many years ago.
I got a chance to chat with the owners Amelia Shales and Hannah Levy. Combine their names and you get, Amēnah— and when a friend told them that it also means honest in Arabic­; they knew it was the right name for their store, and their new business venture.
It's evident they've placed their hearts and souls into this space by showcasing an authentic (and affordable) array of clothing and products that mean something to them.
But what really sets Amēnah apart is that almost all of their clothing is size inclusive, which means the same clothing is carried from size 1 to a size 6. Because let's be honest, one-size really doesn't fit all.
I got a chance to ask these first time shop owners some questions:
Sabrina: Amēnah has such a unique location, what did you think when you first saw this space and have you changed it in anyway?
Amelia: Being able to see the ocean from our store is one of our favorite aspects of the location; we felt like it just brought the peace of the California Coast right into our store. The space has very unique architecture, so we built our store around enhancing its beauty, and the idea of bringing the outdoors to the interior design.
Hannah: We were very lucky to have discovered this beautiful historic site. The light wood flooring, and exposed beams with white-washed painting were perfectly tuned to the vision we had for our beachside boutique. All we had to do was add some fixtures and a pop of color.
S: Both of you have fashion backgrounds (buying and designing) which is how you met. Tell me a little about how you came to open this store?
A: Hannah and I had worked together as buyers for some time and always talked about our dream of having our own company.  We both have different tastes and backgrounds and found that when we combine our unique styles we could create something more beautiful and unique than we could on our own.
H: Amelia and I have an appreciation for textiles, details, and styling that seemed lost to those we worked around previously. One day I casually asked Amelia if she had ever thought about owning a boutique. Eight months later we opened the doors to Amēnah.
S: Everything that you have in your store is sold under your own private label Amēnah, how did this come about?
A: We felt strongly about have our own unique size breakdowns and starting from that position we built on all our previous relationships to put together our line.
H: From our experience working as buyers, we were able to develop strong relationships with design houses in Southern California. Once we started our business, we decided to partner with different designers to curate the Amēnah private label collection.
S: Many of styles you carry are size inclusive and range from 1 to 6 (instead of just small, medium and large). Why is this important to you?
A: The fashion industry puts so much pressure on women to look a certain way, and be a certain size in order to be considered fashionable. I have felt this my whole life as a tall curvy woman; I wanted to wear the same dresses I saw on the runway, but they were not made in my size. The clothes I could find made me feel like I should be ashamed of my shape when that was not I felt. This was a major influence in us having a size inclusive line that did not focus on traditional sizes.
H: Our brand's focus is on fit, quality construction, and high quality fabrics. Just as Amelia and I focus on these elements, we want our customer to do the same, while thinking less about the size the clothes (and fashion industry) say you are.
S: Tell me about some unique items you have, that I can't buy anywhere else?
A: Working in artistic fields for many years has led to friendships with lots of creative people. We now have the opportunity to partner with them to create items that can only be found in our store, such as sustainably sourced furniture, home goods, jewelry, ceramics, a natural skincare line, and candle collection that were all created in partnership with local artists solely for Amēnah.
H: We have worked with a variety of artisans and companies to create exclusive items for the Amēnah brand. We designed different necklace styles, which were then hand-made in 14 karat gold fill by a local jeweler, as well as the Amēnah signature perfume, which was created by us, and mixed by a local perfumer.
S: What's been your biggest challenge in opening this store?
A: We feel very fortunate to have been able to make our dream a reality, but it has come with challenges that we have had to overcome. Luckily, we have had each other to get over the hurdles we have faced. We are young business owners, so we have really had to fight and work hard to create our vision.
H: As first time business owners, we received criticism from those who had no knowledge in the retail industry, or had an outdated knowledge of the business world in general. Despite this, we pursued our dream and learned to trust our vision.
S: What's the one item in the store that you're obsessed with right now?
A: I am currently obsessed with our furniture and wood items.  We have a one-of-a-kind Walnut slab dining table we designed with a local woodworker that focuses on sustainability and I think all those pieces are stunning and so unique.
H: As a die-hard fan of the movie Clueless, I have been loving the Set trend that's been happening. My current favorite item we carry is our coral red crop top and skirt set. The fabric is light, airy, and perfect for the summer.
Thank you Amelia & Hannah!
Amēnah, 470 S. Coast Hwy., Laguna Beach, CA