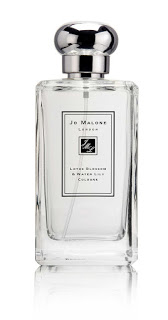 What a dichotomy. I can't believe how a fragrance that's inspired by Kodho Wood; the ancient Japanese art of incense appreciation, can be dramatic and fresh at the same time.
As I inhale it on my wrist, there is a juxtaposition that takes place in my mind. I drift back to a home I once entered in London, where a similar unforgettable scent of rich oud (also a wood incense) filled the opulently furnished rooms with gold leaf ceilings. In the same breath I'm transported to the scent of delicate water lilies (one of my favorite flowers) and the freshest lotus blossom drifting on crystal clear water. The contrasting combination is simply divine.
Warning: you'll be hooked.
Lotus Blossom & Water Lily cologne by Jo Malone, 100ml, $100.