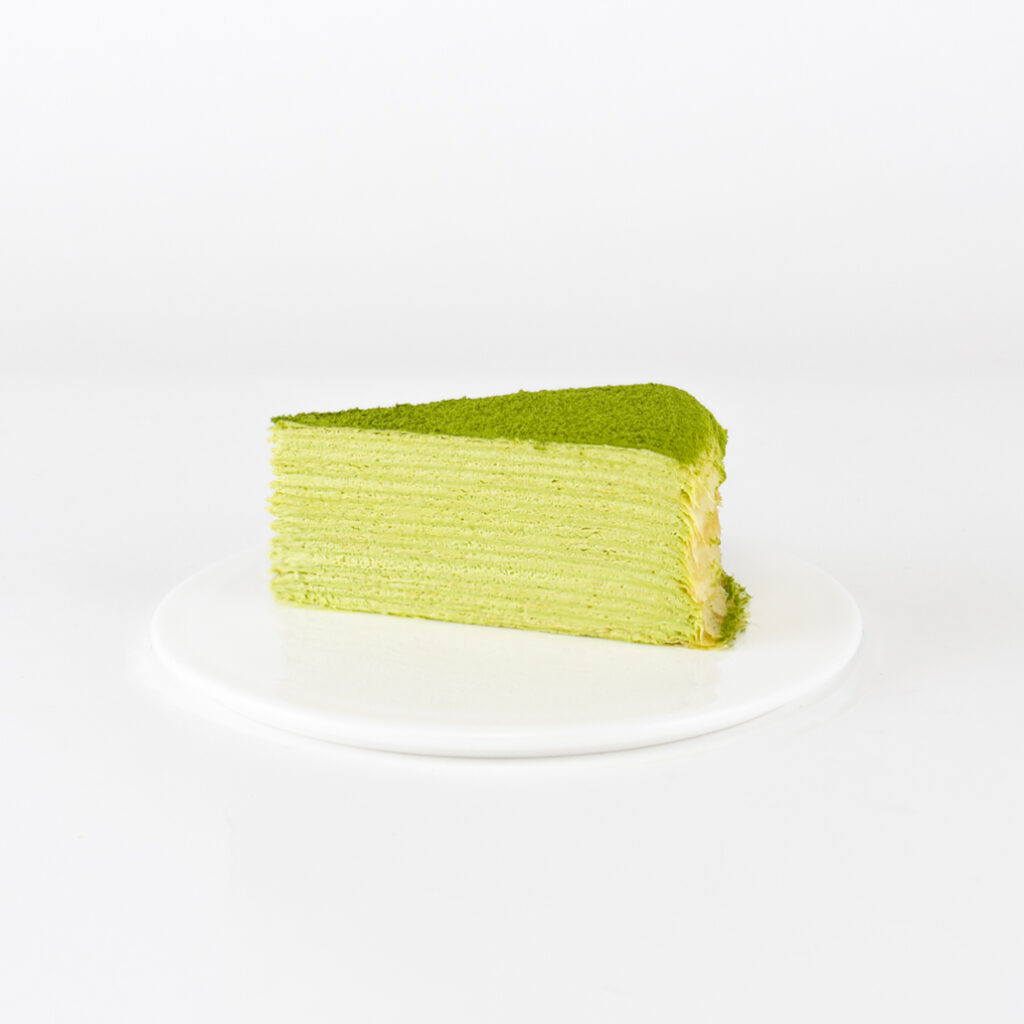 Part French, Part Japanese, Lady M Cakes are 100% Decadent
Marie Antoinette was known to have said "Let them eat cake," but if Lady M cakes were around, the last queen of France known for her extravagance might have said "Let them eat Lady M cakes."
Sleek, creamy and unforgettable, there's nothing like the first taste of your Lady M cake. And whether you're celebrating a birthday, special occasion or you fancy a slice of cake just because, a Lady M cake will make any occasion just a touch more glam and sweeter, but not too much sweeter.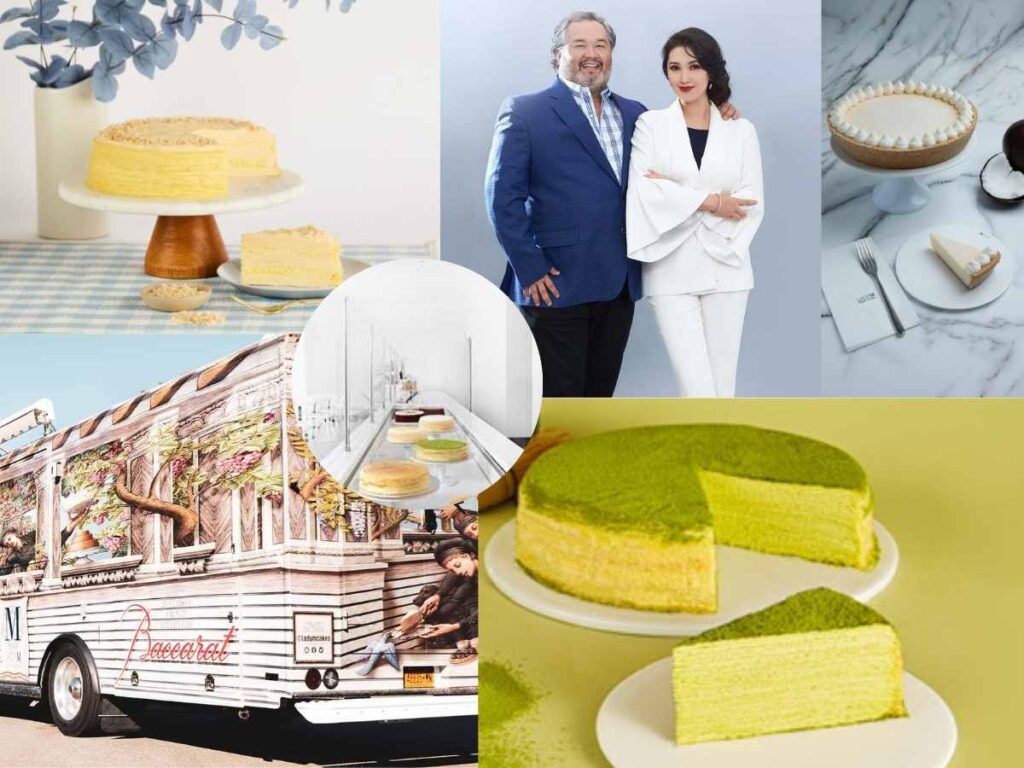 I recently had the chance to ask Ken Romaniszyn, CEO of Lady M some questions.
How would you describe Lady M cakes to someone who has never tasted one?
Lady M is a bakery that specializes in creating confections that are elegant and decadent but not too sweet. It marries French pastry techniques with Japanese sensibilities to create iconic desserts that are a touch sweet and memorable.
What is the main concept behind it?
 At Lady M, we focus on producing the highest quality cakes by sourcing the best ingredients from all over the world and serving them with Omotenashi, which means "Enlighted Hospitality".
Why have they become so intriguing?
I believe the Mille Crêpes is intriguing because it's recognizable but unique at the same time. Everyone knows what a crêpe is, but they've never heard of a crêpe cake.
Once they take their first bite of Mille Crêpes cakes they are surprised because the cake is light, elegant, airy, and luxurious. I often joke that your first bite of a Mille Crêpes cake is like your first kiss – you'll never forget it.
How many layers does each cake have?
Each Mille Crêpes cake has roughly 20 layers of crêpes with pastry crème between each layer.
Simply, in a few sentences please tell us what is unique about the way they are made
Our Mille Crêpes cakes are an elaborate labor of love – each painstakingly built from scratch. They are built over a two-day period. The base consists of 20 paper-thin crêpes layered with a combination of pastry crème and whipped crème.
Although it sounds simple, the pastry chefs at Lady M have perfected their craft – the crepes can't be too thick or thin nor can the pastry crème be too heavy.
I don't see any advertising for your cakes, is that on purpose?
We've been fortunate that Lady M fans have helped spread the word from the Upper East Side all the way to the far corners of the globe. Once people learn about Lady M, we are fortunate to be able to stay connected with them via various social media platforms. Social media has given us a two-way platform to not only reach our customers but to learn from them as well.
How many cakes are sold in a day? Worldwide?
Of course, it varies by the day and the season, but on average we will produce 3,000 to 4,000 cakes globally.
What is your favorite flavor and why?
Matcha. Matcha by itself can be earthy and bitter but the Matcha we import from Japan is perfectly balanced to create a dessert that is rich in flavor with a hint of sweetness. In Japan, we call that umami which means the "essence of deliciousness that deepens flavor."
Why is cake so important in so many cultures?
In almost every culture around the world, people celebrate their birthdays with a cake. Some of the earliest memories that people will have are their birthdays when all their loved ones are singing happy birthday to them with candles on a cake.
From an early age, people have an emotional attachment to cakes because it reminds them of all their past special occasions. At Lady M, we want to ensure that all special occasions are just a little extra special.
Tell us about your background.
I grew up in the family restaurant business. My mother owns Japanese restaurants so during the school months I would work in and around the kitchen since I was in grade school. I would spend my summers in Tokyo with my grandmother. It's my grandmother who taught me to appreciate the delicate and precise art of desserts in Japan.
Have you ever baked a cake?
I attended the French Culinary Institute (now ICC) in New York City to learn about the art of pastries.
What is your first cake memory?
My first cake memory would be eating strawberry shortcake with my grandmother in Japan. I can remember being amazed that something can taste so light and delicate but not too sweet.
Strawberry Short Cake was the first thing I would ask to eat when I landed in Japan.
Did you ever think you will do this for a living while you were growing up?
Honestly, after working in the family restaurant business for so long, I wanted nothing to do with the food business. I worked in many other industries; however, life has a way of bringing you back to your roots.
I have the hospitality DNA running through my body and I couldn't think of doing anything else now. I'm so grateful that the Lady M team and I get to make thousands of people happy on a daily basis.
Where does the name Lady M come from?
We are named Lady M because the letter M carries a lot of positive synergy for the company. Our goal was and always will be a cake boutique worthy of lining the streets of Madison Avenue with other luxurious boutiques.
The original boutique is on Madison Avenue and 78th Street.  One of the original owner's names is Emi which has the M sound.
Your stores have a very simple clean aesthetic, why is that?
The cakes are the star of Lady M. Every element that you see in a Lady M Cake Boutique is designed to bring your attention to the cakes. We want to draw people in with our aesthetics and have them feel the Lady M experience through our cakes.
Do you deliver?
Yes, we deliver throughout the continental United States through our own website: ladym.com. In addition, we deliver locally through our partnerships with Caviar and Chowbus from boutiques in New York, California, Boston, Chicago, and Washington DC. Chowbus also delivers from our Seattle location.
Tell us something that most people don't know about you?
My wife, Sumera Romaniszyn, and I love to travel the world to experience new local dishes. When we discover something new we like, we always ask ourselves if we can make this into a cake somehow.
With five locations in California including Irvine (Michelson Dr. – Park Place) and Los Angeles (3rd Street).