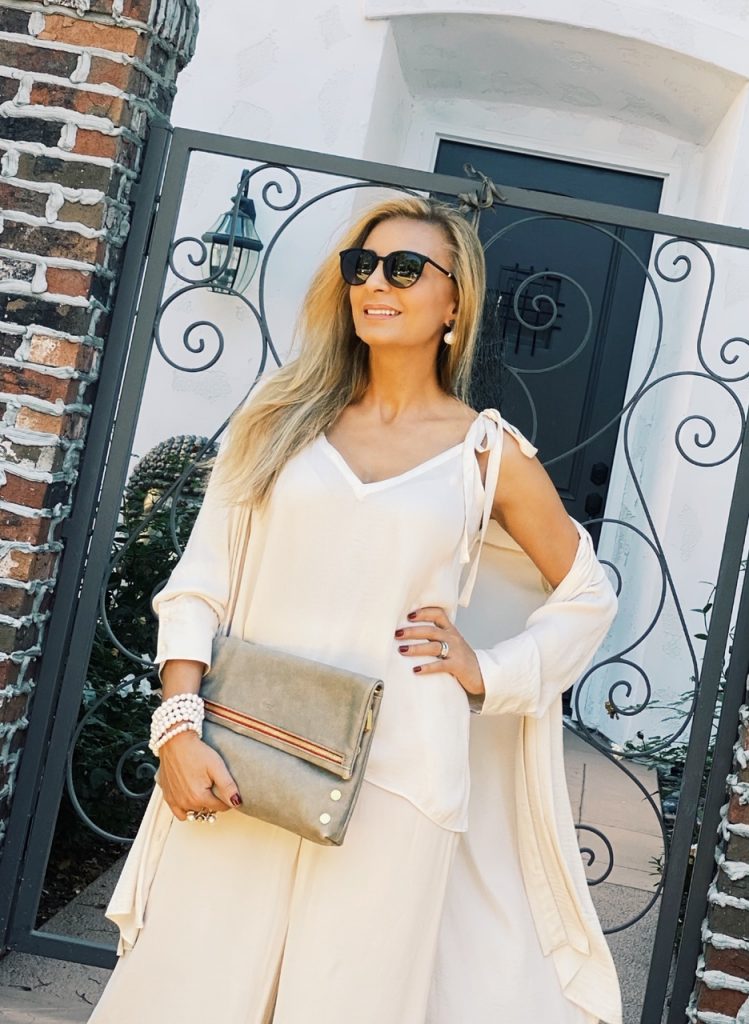 Q & A with Tony Drockton Founder of Hammitt, and the Opening of Their Flagship Store at South Coast Plaza
Name: Tony Drockton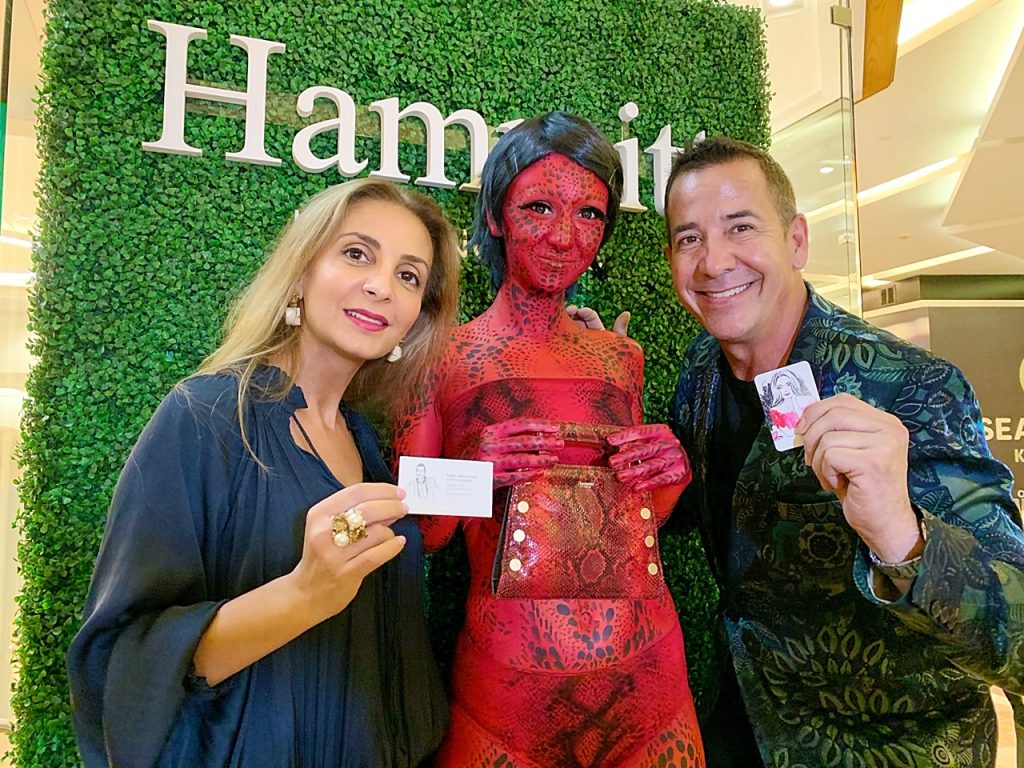 Title: Chief Cheerleader.
Where do you live: Hermosa Beach, CA – but these days, I'm a globetrotter.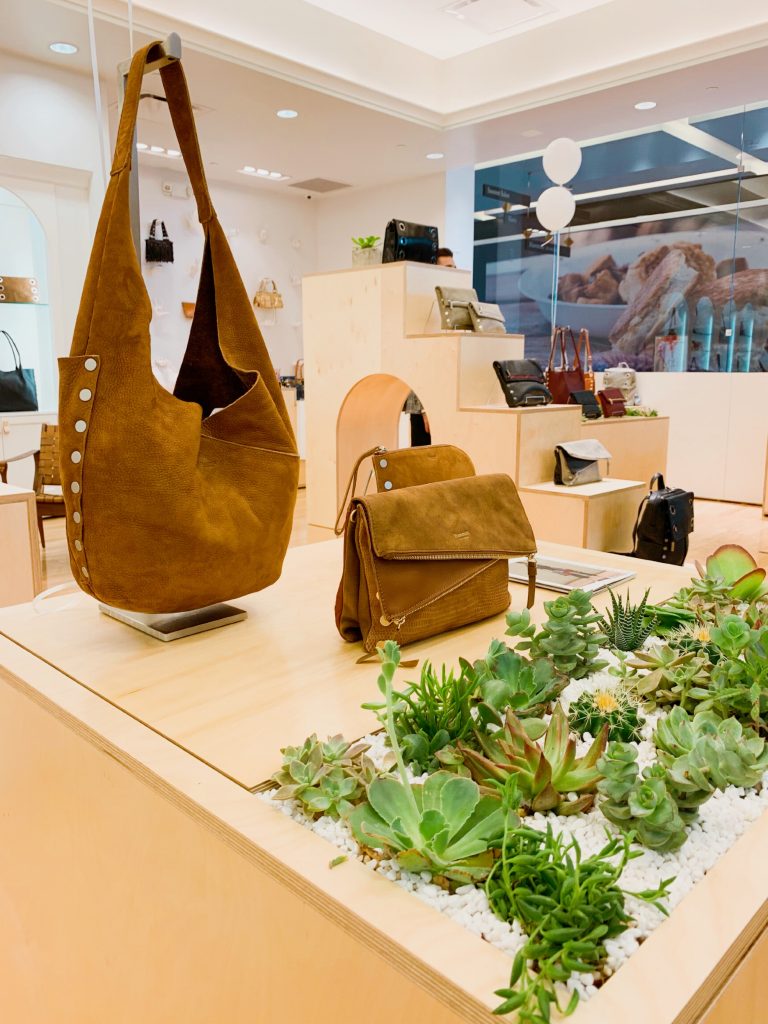 Education or experience: I have an MBA from Bowling Green State University. After finishing school, I hitchhiked to California, where I built successful businesses in home finance and roofing before moving on to fashion. Clearly, it was an obvious transition!
Where were you born and raised? Ohio.
Tell me about your background and how you met Stephenie Hammitt? Stephenie and I were both locals in Hermosa Beach. She began designing bags for neighborhood shopping parties, and she was looking to take her business to the next level. Meanwhile, I was looking for something completely fresh. A creative challenge, if you will.
Tell us about the designer behind Hammitt now? Stephenie is a great friend of Hammitt to this day, but we now have an awesome designer, Jeanne Allen, who creates the bags you see today. We also have an amazing executive team, including CEO Andrew Forbes, formerly of Jimmy Choo. Our amazing team has helped me take this business to the next level.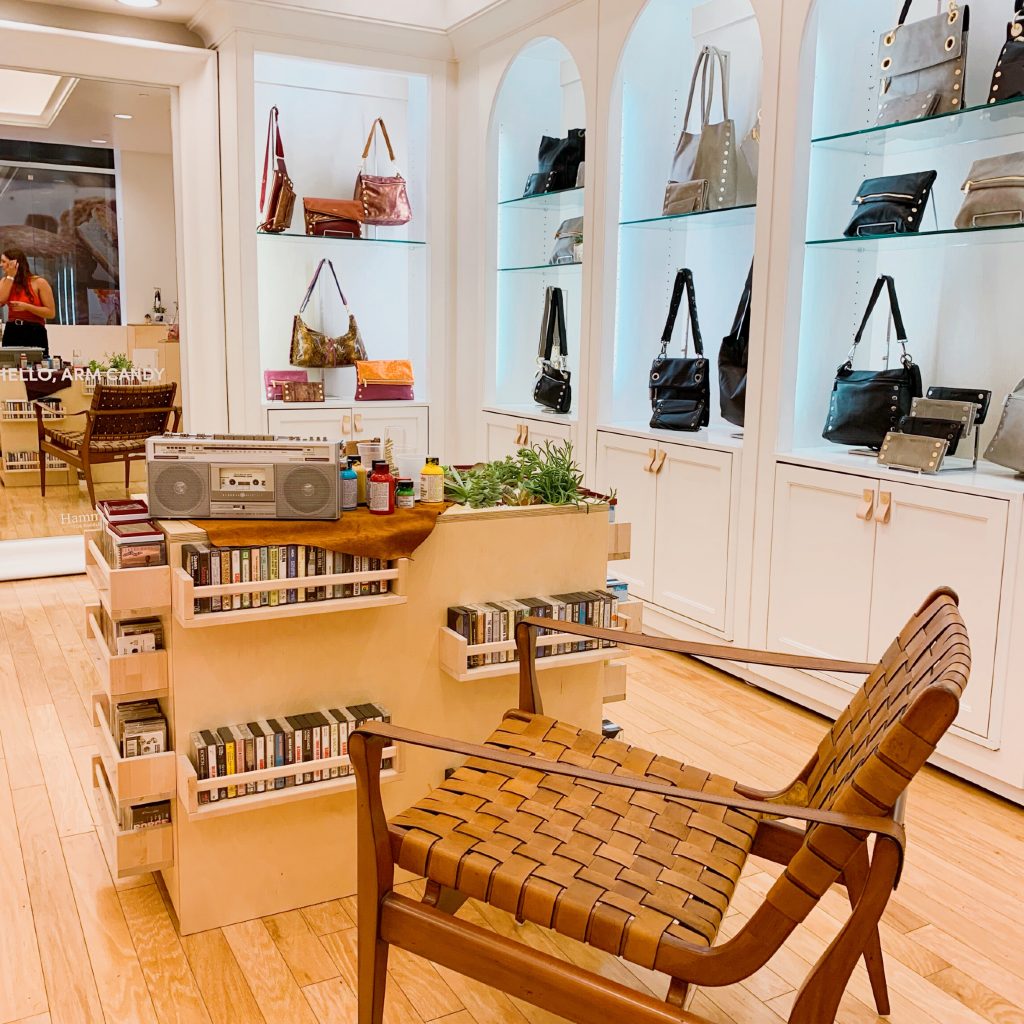 How do you define California style? California style is spirited and fearless. It's less about trends and more about embracing the moment, whether you're by the beach, at work or at cocktail hour.
Who is the "Hammitt" woman? The Hammitt woman is a leader. She blazes trails but believes in balance. Above all, she's warm, driven and friendly.
You're an entrepreneur, you could have been involved in any aspect of fashion, why did you choose handbags? Serendipity! Although, I was especially drawn to the idea of studying how function and fashion interact.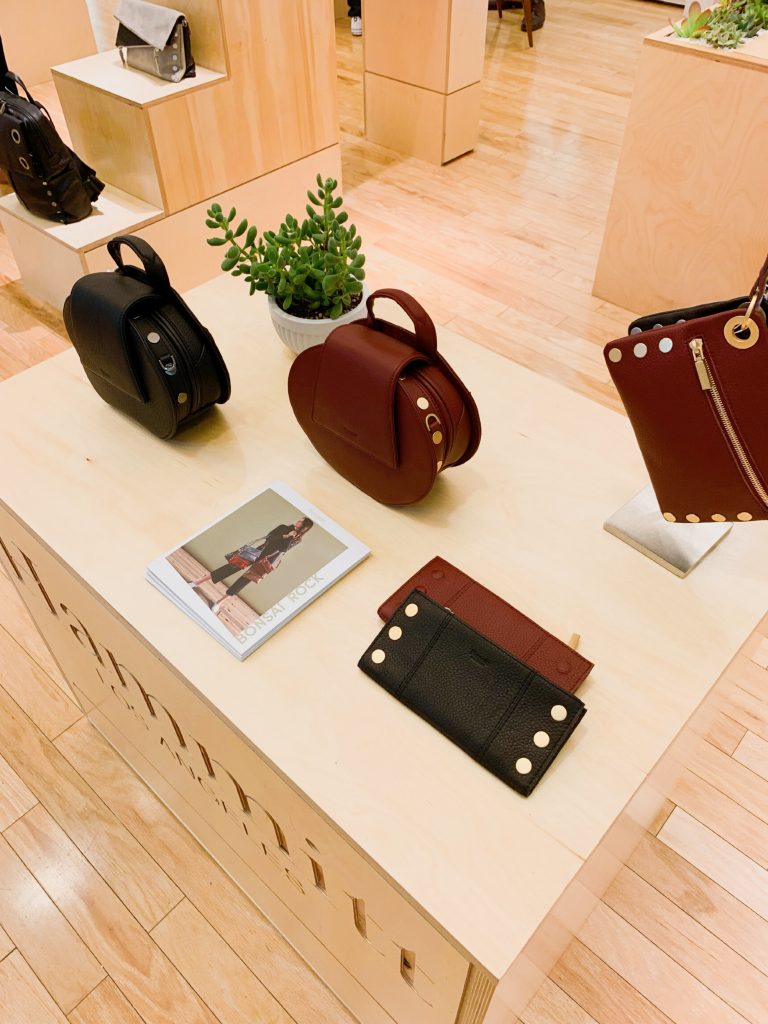 How would you describe the brand and what sets it apart from all the other handbag brands out there? Above all, we stand by our designs. Every zipper and D-ring is covered for life. We also look for every opportunity to design with innovation in mind, from reversibility to adjustable straps. Our Dillon bag even won a Design Excellence Award this summer!
Hammitt was first made in LA are they still made in LA considering the bigger demand? (Where are they made?) We loved making our bags in Los Angeles, and we still complete repairs right here. That said, it's true that we couldn't keep up with demand at this price point by manufacturing in LA. We now partner with an artisan group in China, and our designers visit often. Every bag is made ethically and by expert craftspeople.
Will Hammiit ever depart from the rivet? And what's the story behind the rivet feature that Hammiitt is known for? The first Hammitt ever made was actually completely held together with rivets! They're instantly distinguishable. While we have some embossed styles that are more minimalistic, we will never abandon the rivet.
Best fashion trend ever? Any kind of wearable art!
Your favorite handbag brand or designer? We're very inspired by European brands and their pricing models, as well as their commitment to quality. Customers can buy investment pieces from these brands with confidence. That's how I want the world to feel about Hammitt.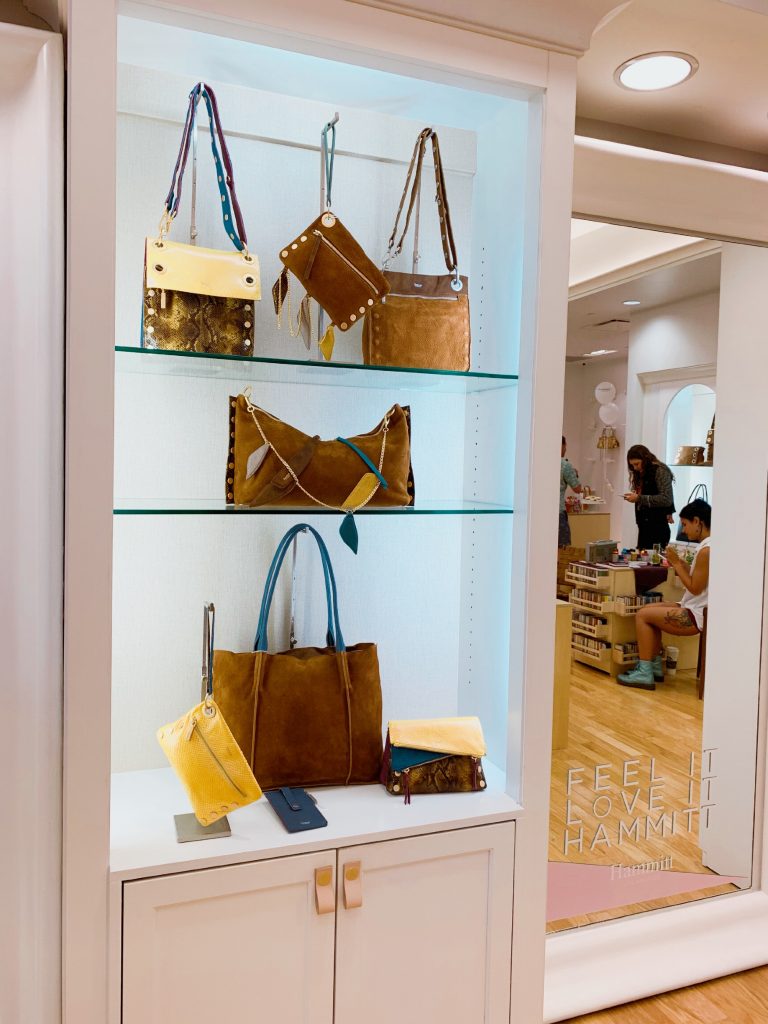 What's the most challenging aspect of your job? The fashion industry is unpredictable – but that also makes it an exciting ride.
Best business advice you can give: Surround yourself with incredible, driven and dedicated people.
Having a store in South Coast Plaza is a huge step. Why was it important for Hammitt to have a presence here in OC (and not in LA) or Hermosa Beach where the headquarters are based? At the moment, South Coast Plaza is, by many measures, the most successful mall in the country. In a nutshell, it was impossible to turn down this feather in our caps! We've been able to share the brand with visitors from around the world. That's invaluable.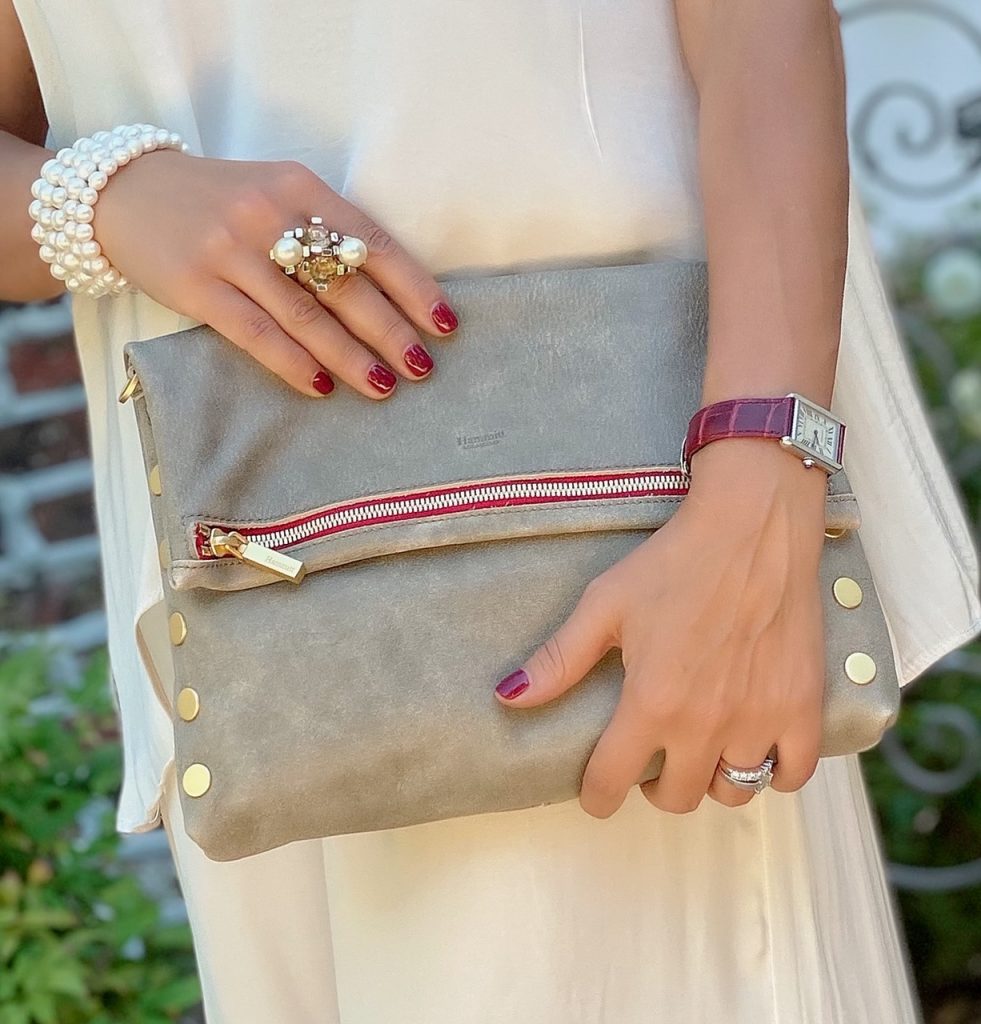 Who is your style icon? I'm very inspired by Dennis Basso. Not only is he a creative genius – he's a master showman!
Tell us about your family: My parents were my greatest influences growing up. They taught me love and the value of customer care. Now, my son is one of the most important people in my world. He's my axis. My amazing nephew also works in our South Coast Plaza Store.
Best place to unwind, relax and re-energize is: Right at home. There's no place like Hermosa Beach.
What's next for Hammitt? Are you planning other store openings and if so where? We're riding this wave for now – but we have some exciting collaborations and TV appearances in the works!
Thank you Tony!