I've struck gold with this bag but thankfully it's a lot lighter.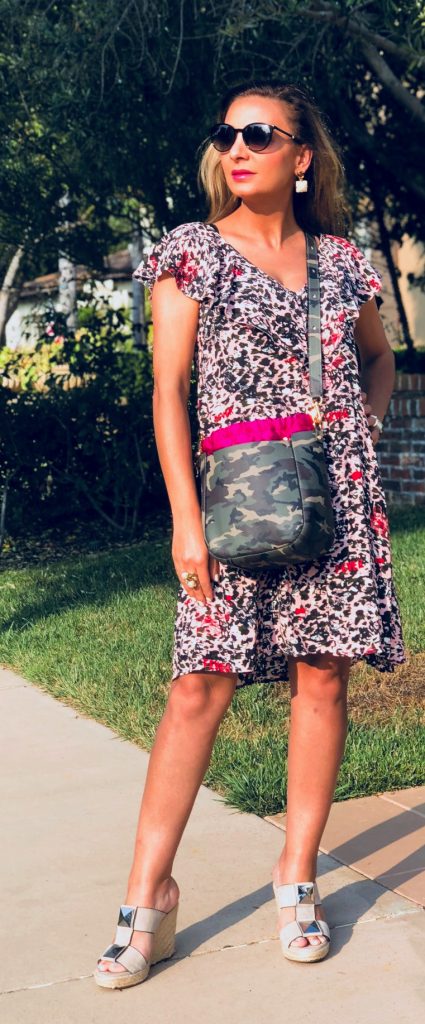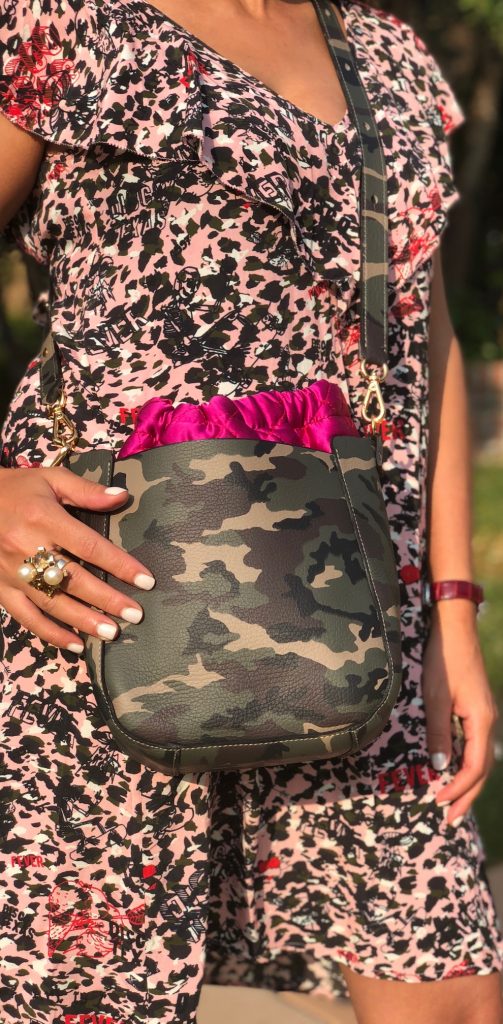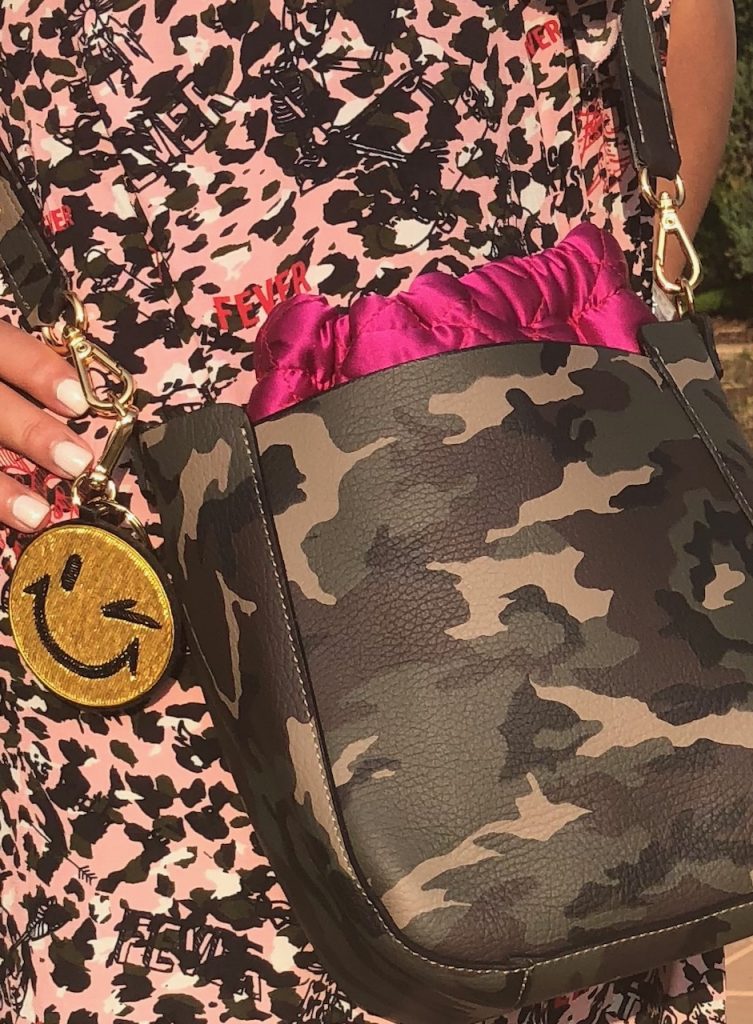 Do you "weigh" handbags before you buy them? If you walk around stores picking up handbags to see how heavy they are, looking for the lightest one—you're not alone.
Gone are the days that I'd dish out thousands for a bag with somebody else's name—that would cause me to spend just as much on a chiropractor. Most designer handbags as coveted and gorgeous as they may be, are in reality; a pain in the neck.
When I came across goldno.8, a new handbag line that promised that I would get to build my own stylish handbag AND that it would be light AND made right here in the U.S., I was intrigued. The magic word for me is light, but I'm a sucker for customization.
My husband will tell you, that much to his annoyance, I custom order almost everything at restaurants. I will often ask servers to "take the cheese off, add avocado and place the sauce on the side," I could go on. It's only natural I would do the same if I got a chance with a handbag. And that's exactly, what I did with my goldno.8. bag.
After just a few painless clicks, I felt like Louisa Vuitton. With an easy to use website, I choose the style of the handbag I wanted, the color of the leather (they're all Italian leather) and then my favorite part, the pièce de résistance; I got to pick my own Le Pouf, (a quilted satin drawstring pouch that doubles as an evening bag when worn solo). I choose it in a bright fuchsia, because you all know that's my favorite color. The strap between my bag and my Le Pouf is interchangeable which means I bagged two bags in one! For the optional key tag, I choose a smiley face, because that's how I felt being a part of the design process rather than just a side-kick.
Designers often forget about the women they're designing for. We're opinionated, we know what we like and just because we're busy it doesn't mean we're going to compromise on style. Comfortable and utilitarian can be trendy too. And we understand the value of a deal. goldno.8 is direct to consumer which makes it also affordable (less than $400) for The Bag in Bag style that I choose. Price matters, but so does good design and quality.
I get the appeal of designer handbags because I've been there and done that. I've saved up for, stalked and eventually owned every designer handbag you can imagine. A few years ago if you gave me a choice between the "it" handbag and food, I would ask if cereal counts and tell you that for the right bag, I could survive on a few drops of water.
But I now prefer to carry handbags that are less recognizable. What appeals to me is carrying something unique that not everyone else has. I prefer to get asked "who's you're bag by?" rather than to hear "I love your …." insert designer's name. I enjoy feeling like I own my style and I'm not just carrying someone else's initials.
And when I find something I'm crazy about I'm not greedy—I share. So I hope you drop me a line and tell me how much you love your new goldno.8 bag when it arrives in the mail. And I'd really like to see your face the first time you lift it—to see how much it weighs.
Sabrina x
P.S. I can't wait to introduce you to Ariane Gold, the designer and mom that created goldno.8! Look out for my interview with her coming soon!
The Bag in Bag with camo leather & fuschsia satin Le Pouf, $395 available at goldno8.com.
Here's what I'm wearing (with links):
Dress: Zadig & Voltaire
Bag: goldno.8
Shoes: Bimba & Lola
Earrings & rings: Lele Sadoughi
Sunglasses: Chanel