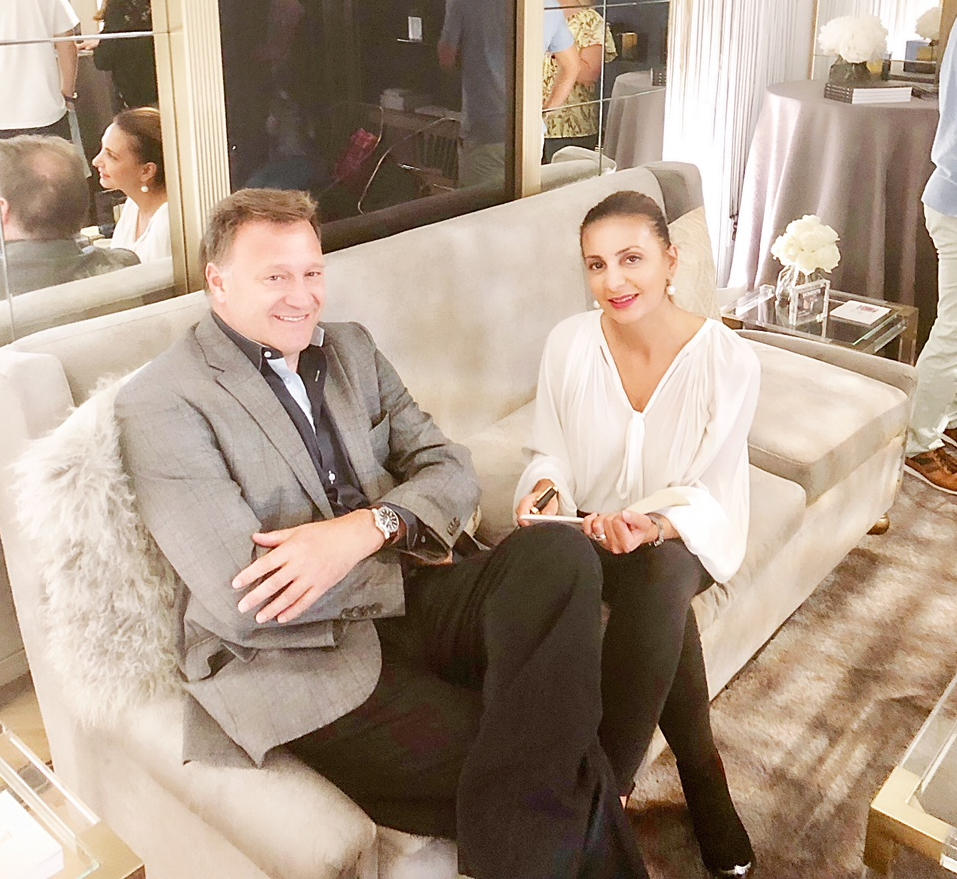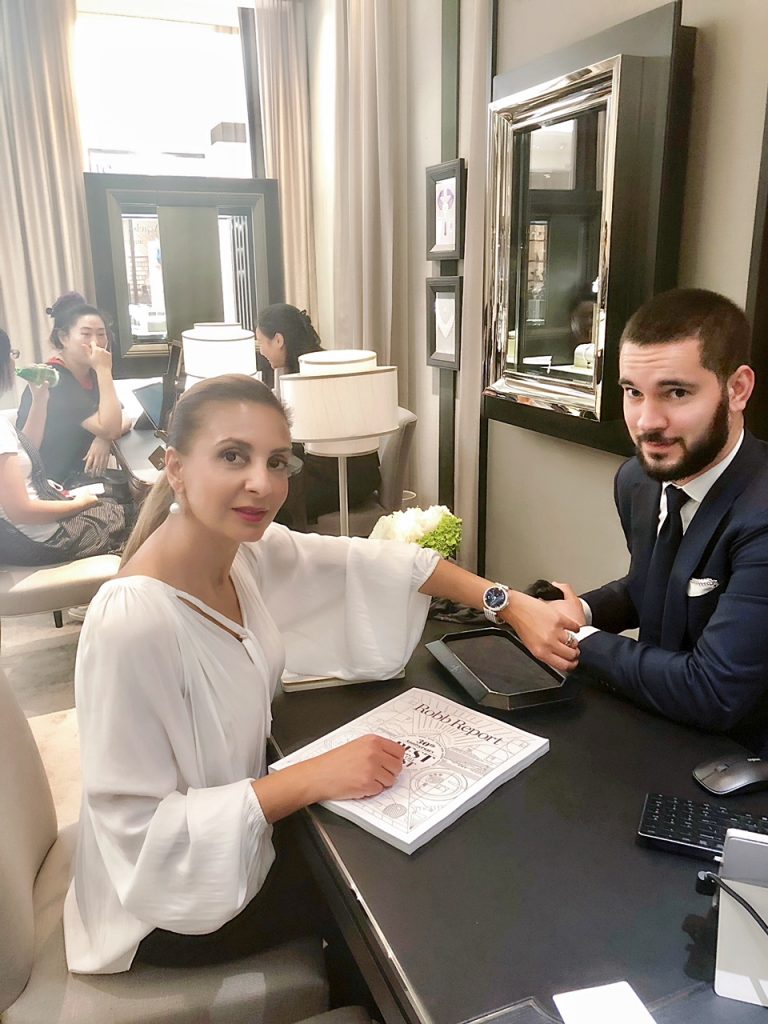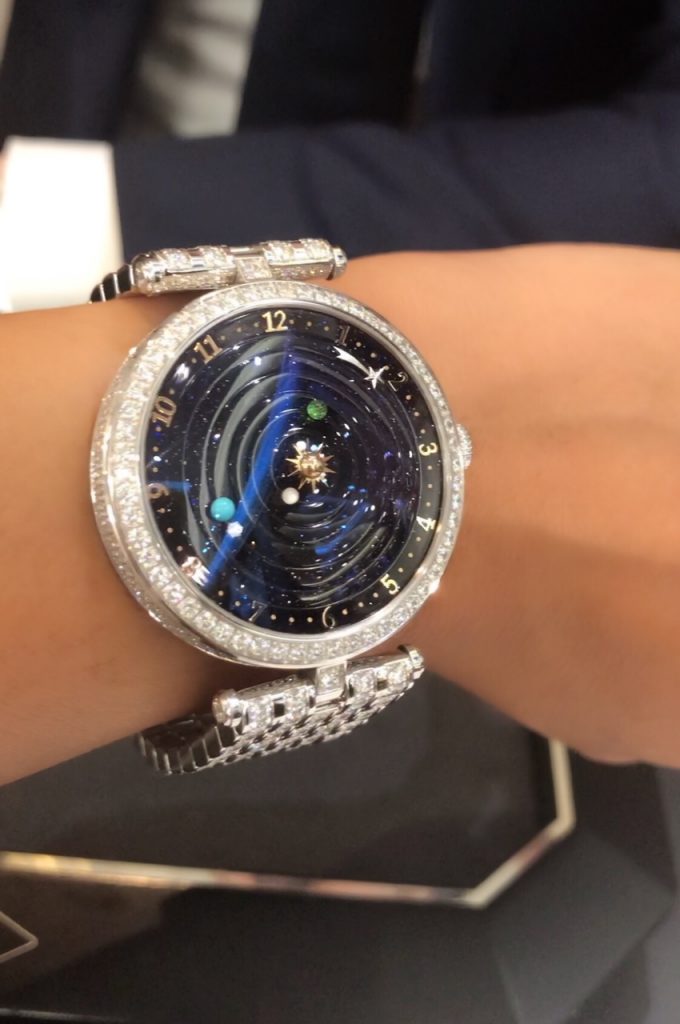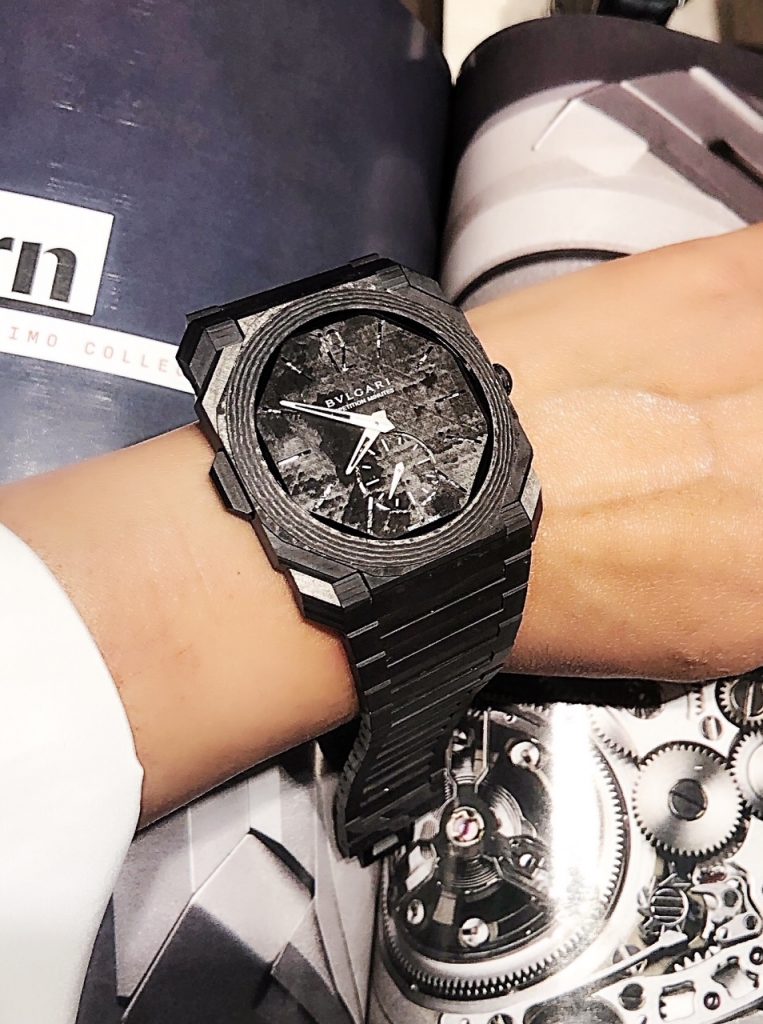 Best of the Best Watch Trends
I got a chance to chat with the ultimate watch guy, James Malcolmson, Robb Report's horology editor who was at the MOMENTS Timepiece Suite at South Coast Plaza where limited edition timepieces and one-of-a-kind watches were being celebrated.
Every year Robb Report releases the best of the best issue, and they're celebrating their 30th Anniversary of showcasing the crème de la crème of cars, planes, travel, real estate and luxury timepieces.
We got to talk about the latest watch trends, smartwatches, what millennials are currently crazy about and my love of  leather strap watches. But first things first;
SA: Tell me about the watch you're wearing:
JM: It's a Zenith Pilot, it's no longer made, but the designer is a guy named Marcus Ellinger who runs a design firm just outside of Zurich.
SA: Do you prefer to wear a watch that no-one else is wearing?
JM:I wouldn't say that. It's happens to be a watch that I have, that I like to travel with. It's understated. It's a nice chronograph with a great movement and has a great history.
SA: Is a proper watch still a leather strap watch?
JM: Absolutely. Most watches have a tradition of being on leather straps. Wrist watches came into popularity during WW1, during the war people didn't want to fumble for their pocket watch. They soldered it on the lugs, which is why military watches today have the lugs coming right out of the case, called the "officer style".
SA: What's the story with chunky watches?
JM: Chunky watches came into prominence about 10 to 12 years ago. I think it was part of the pendulum of fashion. They had been small for a long time. Since the 1980s watches are really a luxury. And it's a way for men to show their style and if you think about it, a larger size enables you to do that more easily so it caught and stayed on. However, we are seeing a return in the other direction. A lot of people want a thinner watch. Millennials are choosing smaller diameters. Vintage watches are incredibility hot right now and smaller diameters mimic the look of vintage watches. They also want something that's different from the older guys, that have the big watches.
SA: Are we going to be see a trend of smaller watches?
JM: Yes, they're shrinking and within the next few years we will be seeing a spectrum, we will be seeing some smaller watches and some large diameter watches that are thinner which have a contemporary shape. With Piaget for example, that's really their look, they've retained their ultra-thin look which comes from their history. French watches particularly watches made by Abraham Louis Breguet had that look, a thin watch with a wide diameter.
SA: Do you think men use watches as a way to show their personalities, just like clothing?
JM: Watches are a lot different than clothes. There are men who are clotheshorses, dandies that love their clothes, but I think it's an entirely different personality that likes a watch. In our digital world watches are very understandable, they are analog, you can imagine and understand how the mechanism works. That's not the case with a lot of our devices, like the phone you're holding. Another thing is there's a traditional with a lot of guys that their father's showed them how the watch works, so there's an emotional connection.
SA: What's your first watch memory?
JM: It was of course my father's watch. It was a Hamilton leather strap watch, he'd purchased in 1936, for the princely sum of $100, which was a lot of money back then. I still have it and it still works.
SA: Are smartwatches catching on?
JM: Yes, I think they are. The dream has always been the Dick Tracy watch. It's the watch with the video phone. I looked at the Apple watch in its first couple of generations and because it was tethered to the phone, it wasn't there at all. I happen to have the third generation Apple watch which you can call independently and that's a game changer for me, because you can go out with shorts on the weekend with just your wallet and your keys and you don't have to worry about your heavy phone and that's liberating. My son has a Doki watch, it's the first watch I have seen that has the video capability. It's made for a little kid!
SA: Do you think the future of watches is going to be smart?
JM: No, I think mechanical watches connect you to history, it's something that's high fashion, with a level of craftsmanship that you'll never find in a piece of technology. As much as I love that Apple watch, in a year or two it's gone but for now it's great. Any of the mechanical watches I have, I can keep for a lifetime.
SA: Do you think many of the traditional watch companies are going to keep their mechanical watch and introduce a smart watch too?
JM: There are some fine watch companies that are experimenting with that, and the trouble is that they're going to get technology that's a little older. I think they will stick to their competency. They are holders of tradition and anybody who is in love with technological devices eventually (a certain percentage) are going to gravitate toward fine watches. Once you get to a certain age, to be able to appreciate these things, you want show your wealth a little, it's a natural thing. You just need a little grey hair.
Thank you James!