I don't know about you but all this talk of doom and gloom makes me want to go out and shop. Right now I'm all about wedges.
Here's are my Top 3 Recession Pick Me Ups (they'll really add a few inches).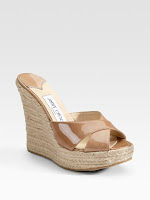 Jimmy Choo
Open-Toe Espadrilles perfect to shop in.
$375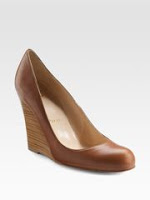 Christian Louboutin Miss Box Wedges great shoes to work in, if you've got a job.
$695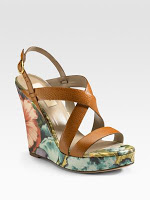 Valentino Wedge Sandals add a sunny disposition to our grey depression days…
$895
Stale economy or not I'll doubt we'll see these shoes on the sale rack and if we do, they'll be in a size 10!
Lucky for us, they're all available in all sizes right now at Saks Fifth Avenue.